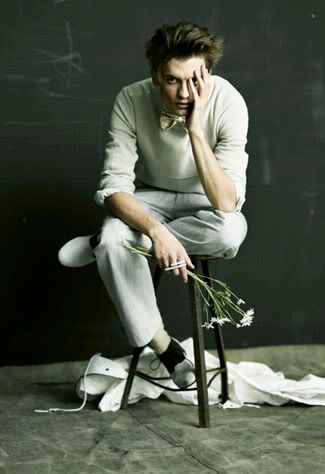 Skinny, Pale, and Feminine.
David Sciola was too big for Paris. Weighing just 76 kilograms with a
32-inch waist (81cm), the 188cm-tall model tipped the scales in the
French fashion capital.
Working abroad last year, he lost 6kg to strut the catwalks of Milan,
but even that was not skinny enough for the Parisian scene –
where lean is the new mean.
"In Milan, I trimmed down to about 76kg so I would fit the clothes.
I am 6'2″, so for me I would say that's underweight," he says.
"Paris tends to be even skinnier than Milan. You've got designers
like Dior who always go for anaemic, 17-year-old-bodies."